Description
ROTO Attivo
A ROTO több mint 70 éves hagyományokkal rendelkező családi vállalkozás. A központ Szlovéniában van. A termelést 7 gyárban szervezik különböző európai országokban. A cég több mint 450 embert foglalkoztat, árbevétele 60 millió euró volt. A ROTO a világ 55 országába exportálja termékeit. A Pavlinjek család által irányított vállalat termékei minőségével világszerte hírnevet szerzett.
A cég fő termelési szegmensei a sport, a mezőgazdaság, az ipar és a kertészet. A műanyag kompozitok és a legújabb gyártási technológiák felhasználásával a ROTO kajakokat, kenukat és nagy teljesítményű motorcsónakokat is gyárt.
Az egyedi fröccsöntő (rotomod) technológiával gyártott ROTO termékek az ipari szektorok széles skáláját szolgálja ki, beleértve az építőipar, az autóipar, a hajózás, a logisztika, és a mezőgazdaság, ahol az ide tartozó gépek kisebb-nagyobb alkatrészei gyártását végzi.
A ROTO azon dolgozik, hogy növelje termékei értékét azok dizájnjának fejlesztésével, az anyagok és a modern gyártási technológiák intelligens használatával, valamint a kiváló minőségű gyártás biztosításával.
LOL 400
A LOL 400 egy olyan projekt eredménye, ahol a roto Attivo a biztonságot, és a könnyű kezelést tűzte ki célúl. A roto Attivo tervezőitől megszoktuk, hogy nem szeretik szűkíteni a kajakozni vágyók körét, csak azért mert a kajakos alacsonyabb, magasabb, karcsúbb, vagy testesebb. A LOL 400 magas felépítése miatt még a kifejezetten nagydarab kajakosok számára is kényelmes, és megfelelő felhajtő erőt biztosít. Stabilitása maximálva van, akár fel is lehet benne állni. A sit on top kialakítás az eddig ismert kialakítású kajakok közül a legbiztonságosabb, hiszen szinte kizárt, hogy víz kerüljön a hajótestbe. A könnyű kezelés a LOL 400 esetében nem csak a vizen hanem a szárazon is megcáfolhatatlan, hiszen a LOL 400 egy nagyobb átmérőjű kerékkel van szerelve, ami a parton nagyon megkönnyíti a hajó mozgatását.  a hajót olyan pároknak, családoknak ajánljuk akiknél fontos szempont a stabilitás, biztonság, és a könnyű kezelés.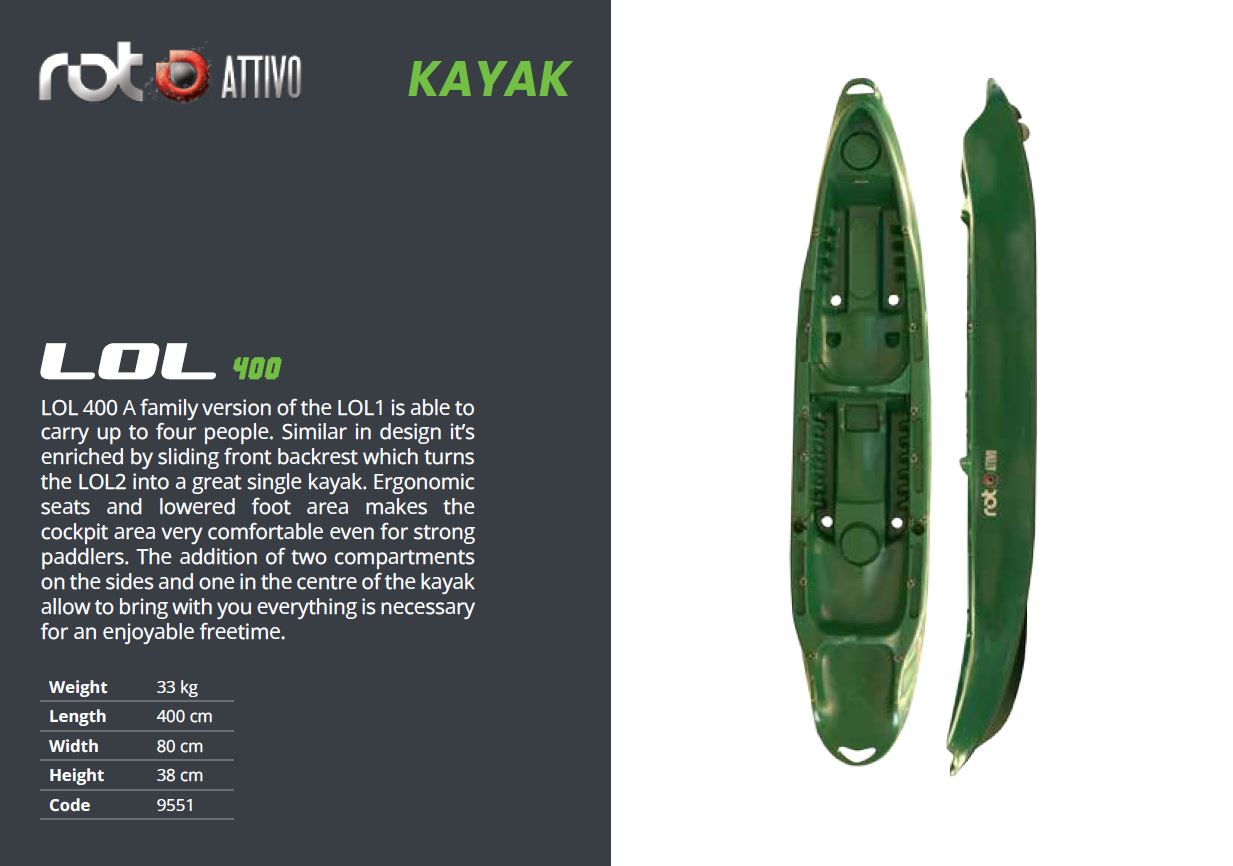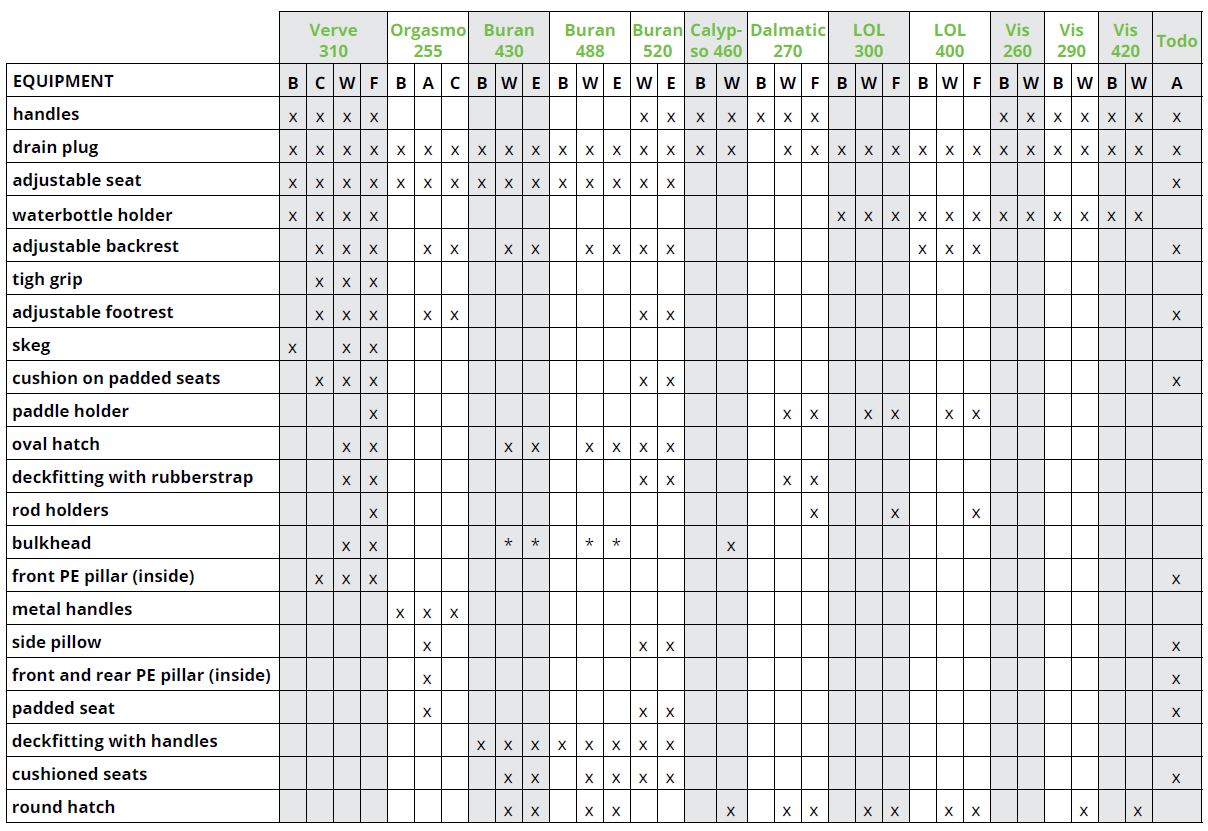 | | |
| --- | --- |
| Lenght | Between 4-5 meters |
| Width | More than 60 centimeters |
| Manouvering | None |
| Material | One Layer Polyethylene |
If you would like to purchase the product with installments, add it to the cart and select Cetelem Online Credit at checkout.
Reviews
There are no reviews for this product.