Description
ROTO Attivo
A ROTO több mint 70 éves hagyományokkal rendelkező családi vállalkozás. A központ Szlovéniában van. A termelést 7 gyárban szervezik különböző európai országokban. A cég több mint 450 embert foglalkoztat, árbevétele 60 millió euró volt. A ROTO a világ 55 országába exportálja termékeit. A Pavlinjek család által irányított vállalat termékei minőségével világszerte hírnevet szerzett.
A cég fő termelési szegmensei a sport, a mezőgazdaság, az ipar és a kertészet. A műanyag kompozitok és a legújabb gyártási technológiák felhasználásával a ROTO kajakokat, kenukat és nagy teljesítményű motorcsónakokat is gyárt.
Az egyedi fröccsöntő (rotomod) technológiával gyártott ROTO termékek az ipari szektorok széles skáláját szolgálja ki, beleértve az építőipar, az autóipar, a hajózás, a logisztika, és a mezőgazdaság, ahol az ide tartozó gépek kisebb-nagyobb alkatrészei gyártását végzi.
A ROTO azon dolgozik, hogy növelje termékei értékét azok dizájnjának fejlesztésével, az anyagok és a modern gyártási technológiák intelligens használatával, valamint a kiváló minőségű gyártás biztosításával.
VIS
A Vis egy új sit on top család a roto Attivo-nál . A család tagjai között megtaláljuk az egy személyes 260, és 290-es illetve a páros 420-as modelleket. A Vis családra jellemző, hogy a tervezésnél szem előtt tartották a biztonságot, sebességet, a széles felhasználhatóságot, illetve a dizájnt. A Vis sit on top hajóknak kellemesen lekerekített formái már első ránézésre is feltűnőek. Ha tüzetesebben megnézzük az arányait felfedezhetjük a kecsesebb vonalvezetését, a felhúzott orr részének köszönhetően a könnyedén, és stabilan szalad át a hullámokon. A roto Attivo kiemeli, hogy a Vis család tagjai nem esnek kétségbe egy nagyobb termetű, akár 110kg-os kajakostól, de akkor sem ha a hullámos tenger helyett zegzugos helyeken kell velük manőverezni.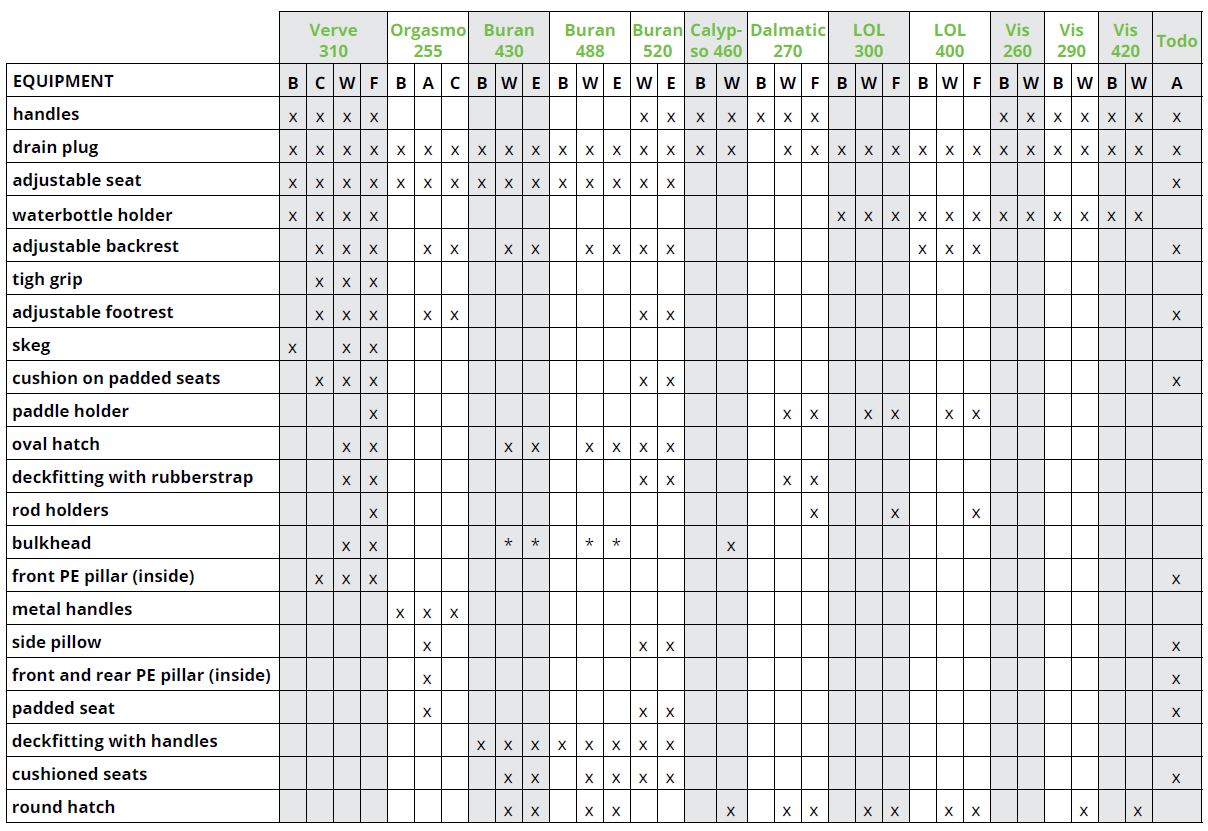 | | |
| --- | --- |
| Lenght | Between 4-5 meters |
| Width | More than 60 centimeters |
| Manouvering | None |
| Material | One Layer Polyethylene |
If you would like to purchase the product with installments, add it to the cart and select Cetelem Online Credit at checkout.
Reviews
There are no reviews for this product.