Description
Nelo Mini Viper – MK
A hajó
A Viper a Nelo Kínálat egyik legrégebbi és legsikeresebb sorozata. A siker annak köszönhető, hogy a Viper család kimagaslóan széles választékot kínál, így minden fitness sportoló megtalálja a pontosan neki tökéletes hajót.
A Viper család legkissebb tagja a Mini Viper ami a 9/13 év körüli fiatal sportolók számára fejlesztett modell. A hajó nagyszerű siklást, komfortot, és stabilitást biztosít. Hiszünk abban, hogy ezzel a koncepcióval sok fiatal számára tesszük vonzóvá a sportolást, edzést vagy túrázást.
A Magyarországon forgalomba hozott Mini Viper hajókat speciálisan a Magyar Kajak-Kenu Szövetség által kiadott szabályrendszer szerint módosítja a Nelo, hogy a hazai versenyzési szabályoknak maradéktalanul megfeleljenek és a fiatalabb korosztályok számára is elérhető legyen a Nelo minőség. Fontos megjegyezni, hogy a Nelo már a Mini Viper esetében is törekszik a kiegészítők minél magasabb fokú személyre szabhatóságára, (ülés, lábtámasz távolság, dönthetőség) illetve hangsúlyt fektet a kompatibilitásra is, hogy hajócsere esetén a komfort magas foka és színvonala megmaradjon, a versenyző tudjon a mozgásra, a hajó siklására összpontosítani.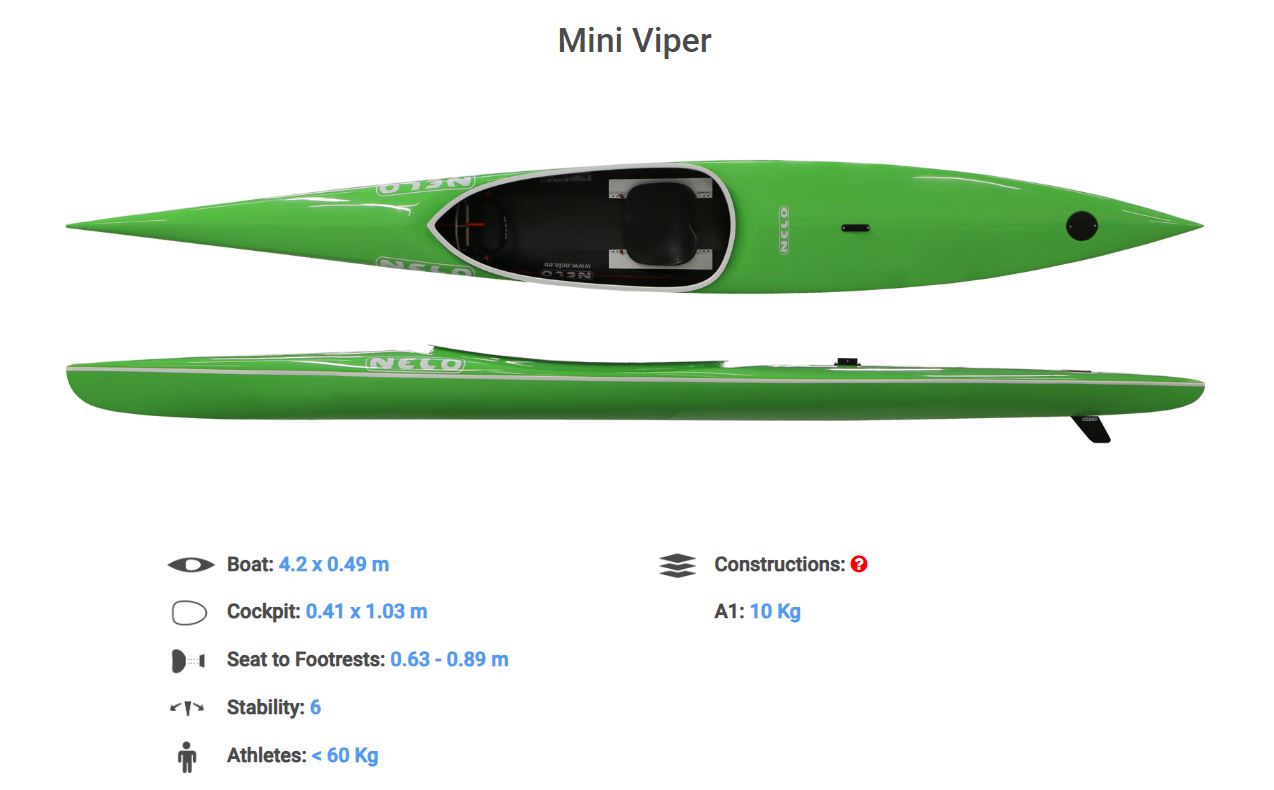 If you would like to purchase the product with installments, add it to the cart and select Cetelem Online Credit at checkout.
Reviews
There are no reviews for this product.